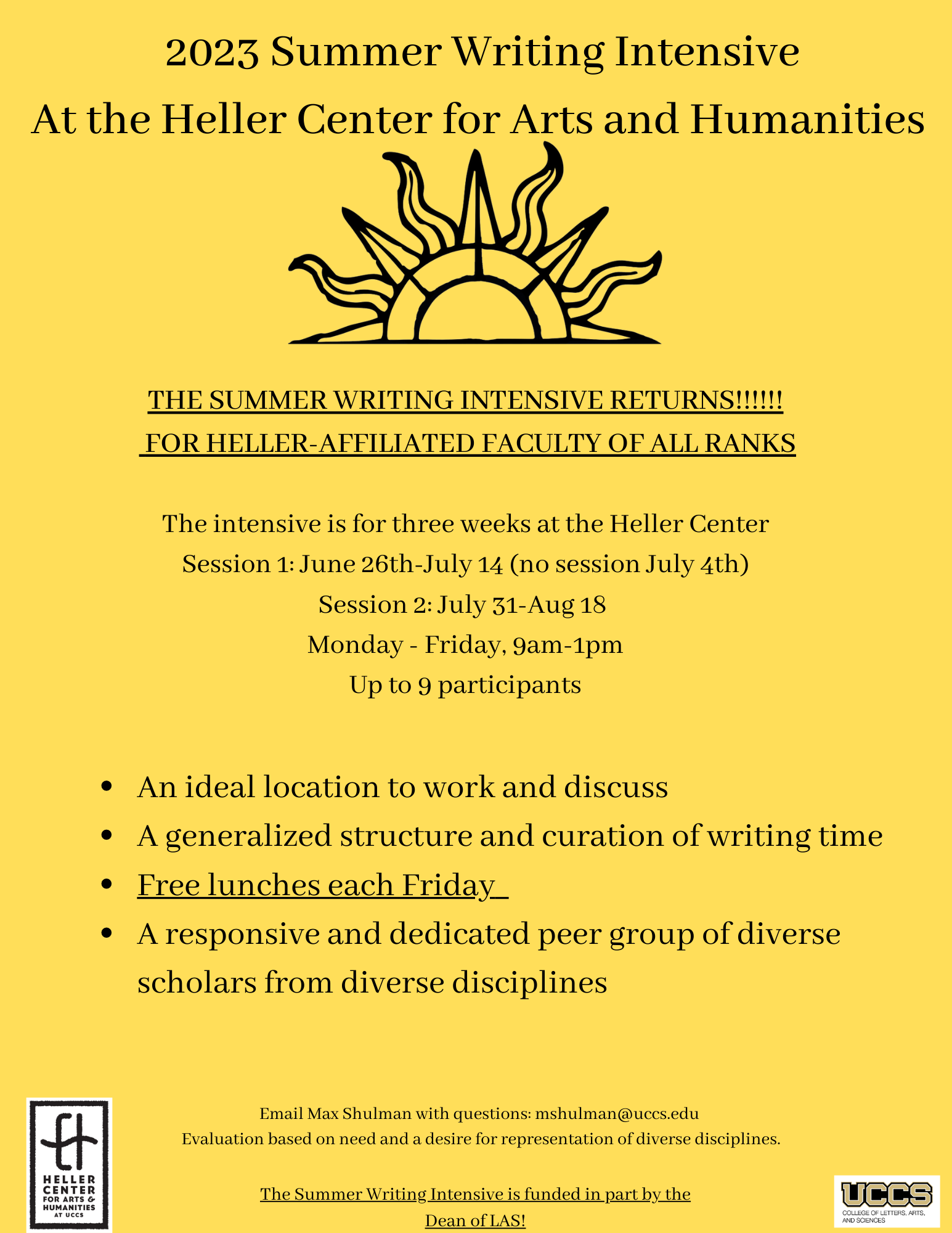 Dedicated to the development and support of work by faculty, the Heller Center offers numerous opportunities for faculty of all levels to focus on their research and writing practice. Surrounded by pristine natural settings and quiet, the Heller Center is ideal for concentration and sharing among colleagues.
During the academic semester, the Heller Center creates space for faculty to come together and write at their own pace. These are typically weekly writing sessions open to UCCS faculty of all levels. Please see the calendar below.
During the summer, the Heller Center works in collaboration with the Dean of Letters, Arts, and Sciences to offer multi-week writing intensives among a dedicated group of scholars. These carefully curated sessions are designed to enhance your productivity and to create sharing opportunities among colleagues. Summers typically feature an early and a late writing session, and participants are asked to submit applications at the end of the academic year to join. These sessions support those faculty working on monographs, articles, prospectuses, and grant applications. Please reach out to the Heller Center director with questions about applications and scheduling.