What is a Salon?
Dating back to the literary and philosophical movements of seventeenth- and eighteenth-century France, a salon is "a fashionable assemblage of notables (such as literary figures, artists, or statesmen) held by custom at the home of a prominent person."At the Heller Center, junior faculty present their research to the campus and wider Colorado Springs community. The audience may choose – or not - to read a pre-posted selection of the professor's writing before the event. After a brief lecture, the floor opens for questions and conversation – all with wine and cheese.
Heller Center Salon Series
---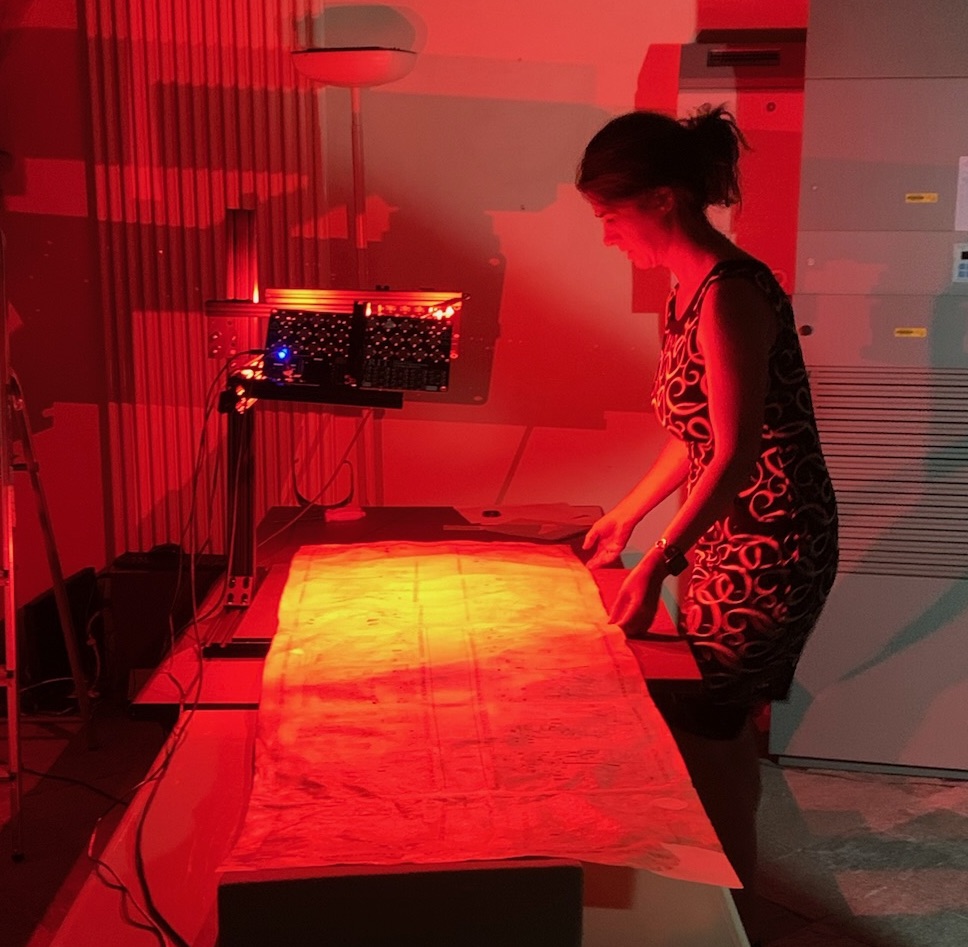 Thursday, October 12 at 7pm 
Helen Davies  
Assistant Professor, Department English 
Ghost Cameras, invisible inks and forgotten texts: the next generation of multispectral imaging to recover lost documents 
Unlock the hidden treasures of our past with groundbreaking multispectral imaging techniques designed for affordable and widespread cultural heritage recovery. Dive deep into a world where expanded archives unveil richer histories, bringing once overlooked narratives to the forefront of academic appreciation and value. 
Dr. Helen Davies is an assistant professor of the digital humanities in the English Department at UCCS where she also co-directs the Center for Research Frontiers in the Department of English. She trained with and continues to work with the Lazarus Project, a multispectral imaging collaborative. Helen recently started her own MSI cultural heritage recovery project, Videntes. Her recent work can be found in Digital Philology, Dark Archives, and Imago Mundi. She recently published a digital critical edition of the Vercelli Mappa Mundi3500 and has forthcoming work on William Blake,  medieval ostriches, maps and digital technology. 
My research focuses on the intersection of medieval texts and the digital humanities with a particular emphasis on medieval cartography. I use multispectral imaging to recover cultural heritage objects and again particularly medieval maps. My research addresses the medieval world view, the way narratives affect our sense of space and place, and developing pioneering, low-cost imaging technologies. 
Presented in collaboration with the Center for Research Frontiers in the Digital Humanities
optional reading please visit the following attachment 
---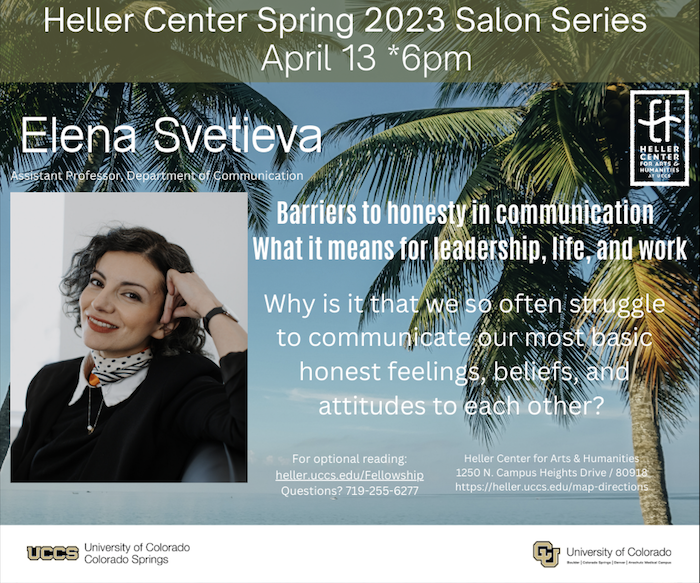 Barriers to Honesty in Communication - What it Means for Leadership, Life, and Work
Elena Svetieva
Assistant Professor
Department of Communication / Director of Leadership Communication
Spring 2023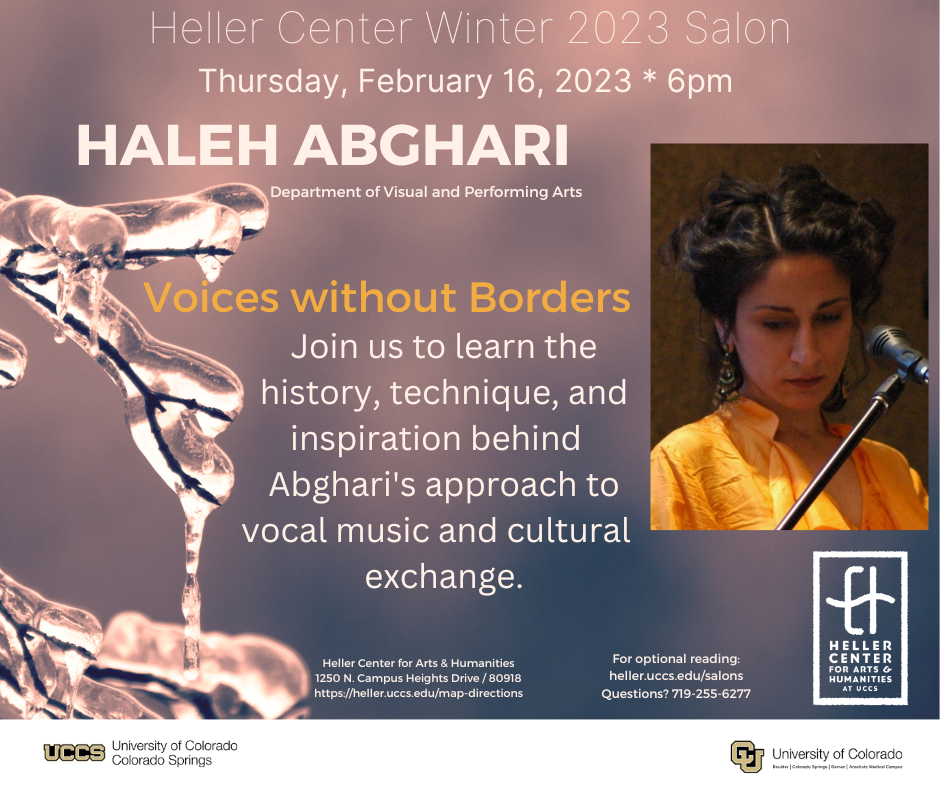 Voices without Borders
Haleh Abghari
Senior Instructor
Department of Visual and Performing Arts/ Director of Voice
Winter 2023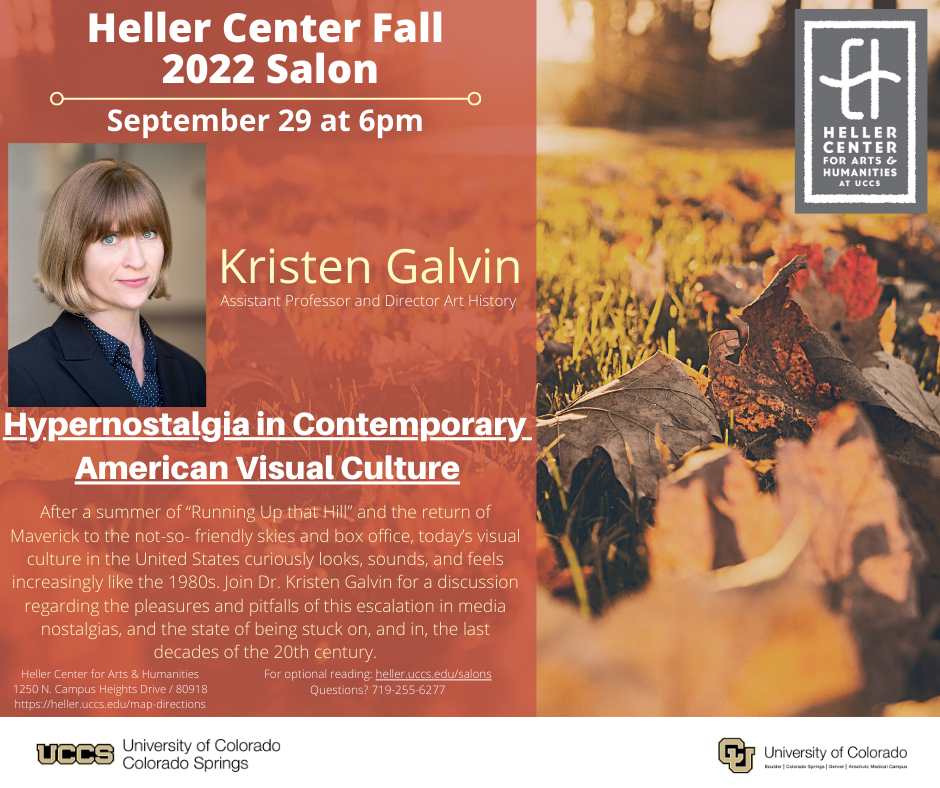 Hypernostalgia in Contemporary American Visual Culture
Kristen Galvin
Assistant Professor
Department of Visual and Preforming Arts/ Director of Art History
Fall 2022
Climate Consciousness: Empire, Energy, Progress
Dylan M. Harris
Assistant Professor
Dept. of Geography & Environmental Studies
Spring 2022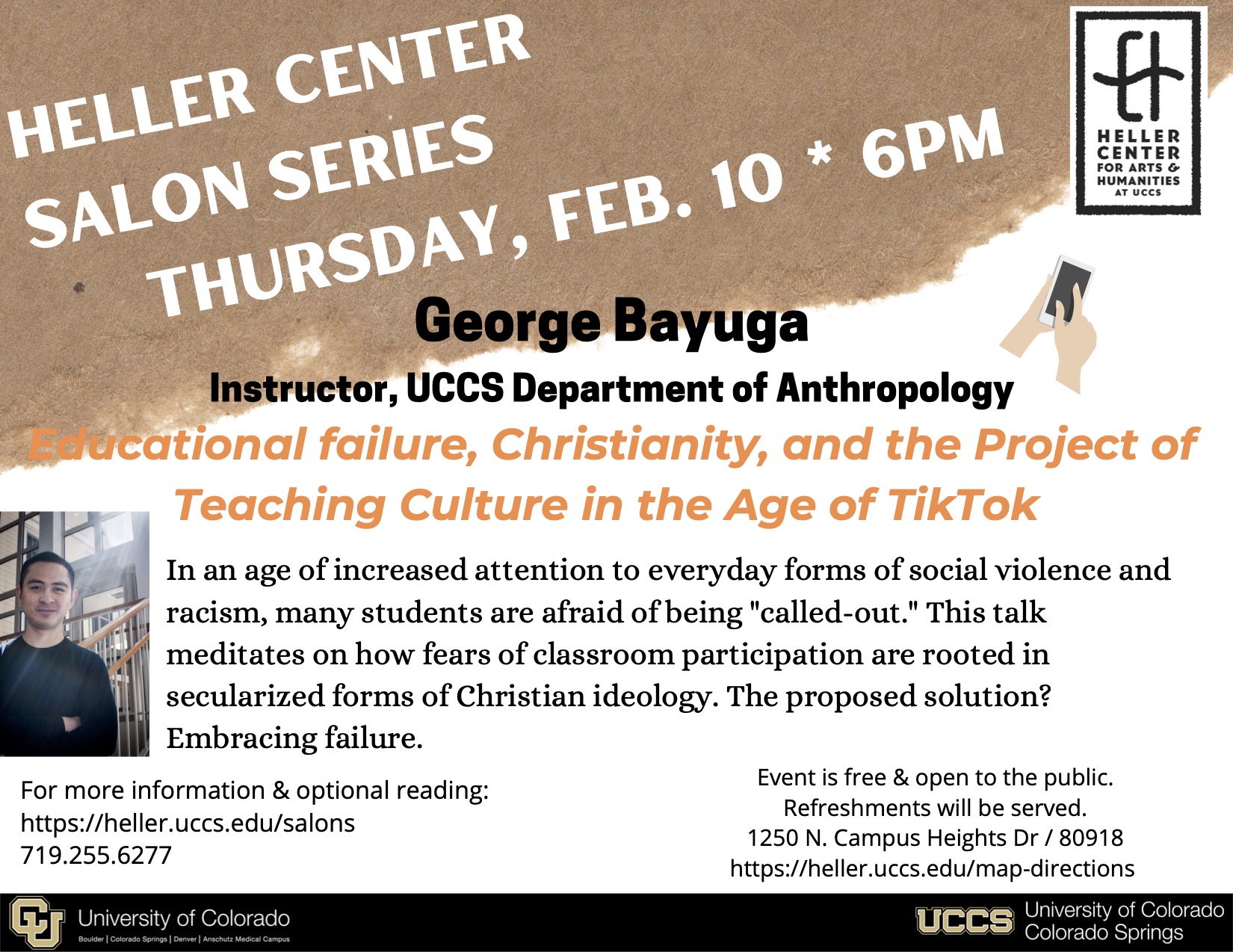 Educational failure, Christianity, and the Project of Teaching Culture in the Age of TikTok
George Bayuga
Instructor
Dept. of Anthropology
Spring 2022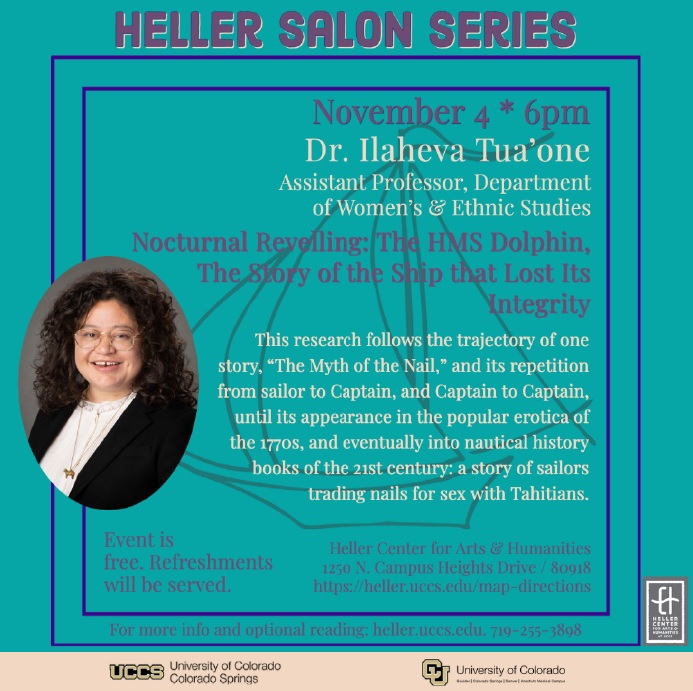 Nocturnal Revelling: The HMS Dolphin, The Story of the Ship that Lost Its Integrity
Ilaheva Tua'one
Assistant Professor
Dept. of Women's & Ethnic Studies
Fall 2021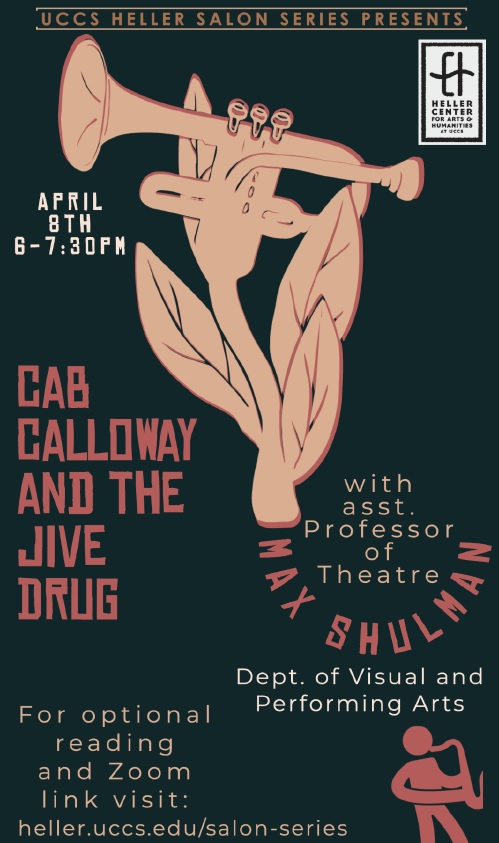 Cab Calloway And The Jive Drug
Max Shulaman
Assistant Professor
Department of Visual and Performing Arts- Theater
Spring 2021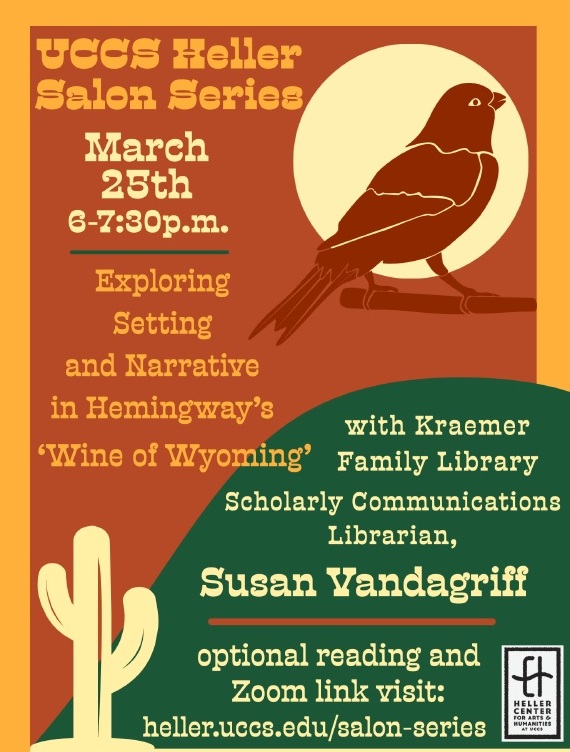 Exploring Setting and Narrative in Hemingway's "Wine of Wyoming"
Susan Vandagriff
Kraemer Family Library
Spring 2021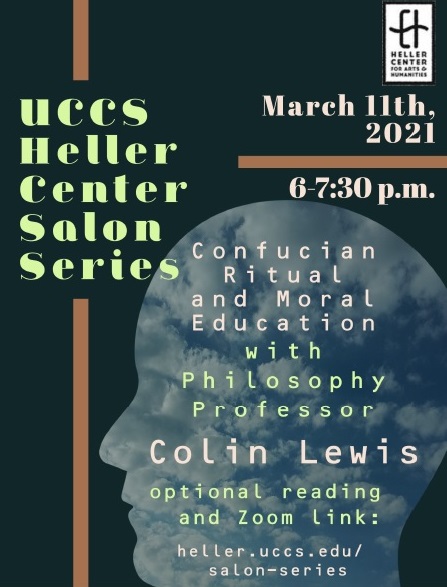 Confucian Ritual and Moral Education
Colin Lewis
Professor
Department of Philosophy
Spring 2021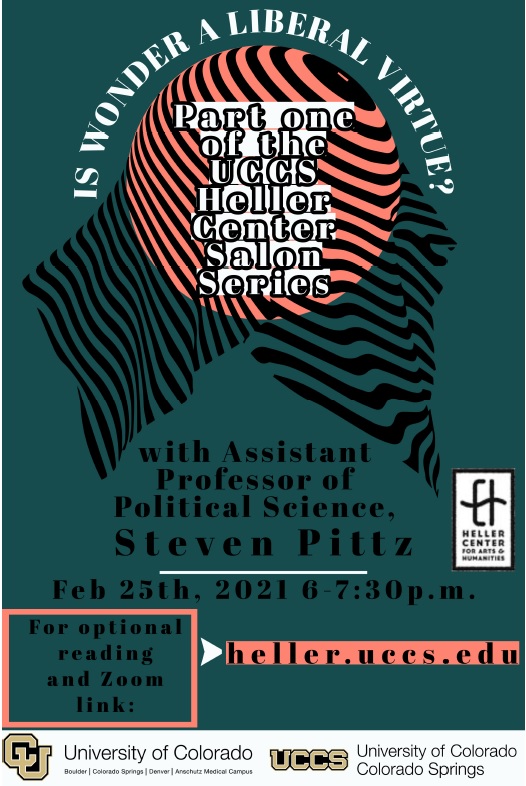 Is Wonder a Liberal Virtue?
Steven Pittz
Assistant Professor
Department of Political Science
Winter 2021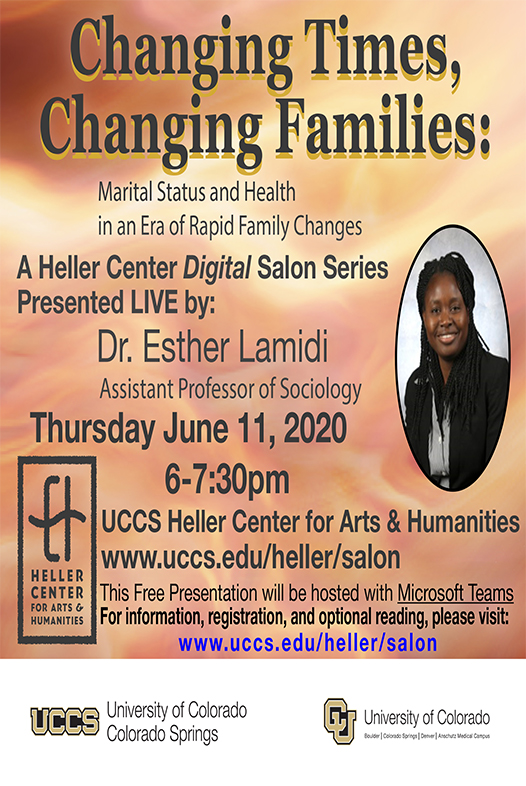 Changing Times, Changing Families: Marital Status and Health in an Era of Rapid Family Changes
Esther Lamidi
Assistant Professor
Department of Sociology
Summer 2020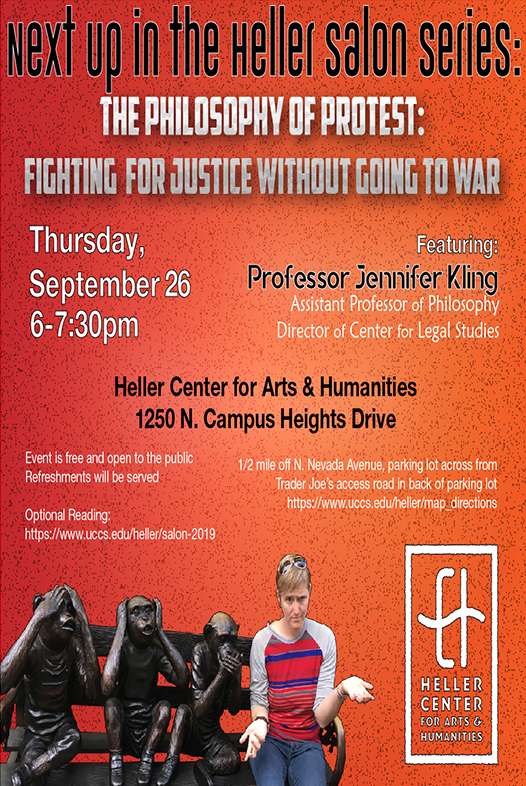 The Philosophy of Protest: Fighting for Justice Without Going to War
Jennifer Kling
Assistant Professor
Department of Philosophy
Fall 2019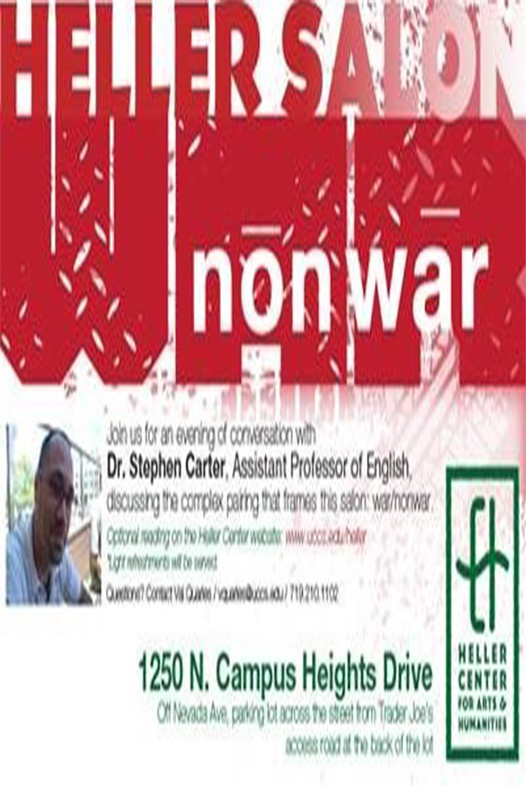 War non War
Stephen Carter
Assistant Professor
English Department
Spring 2019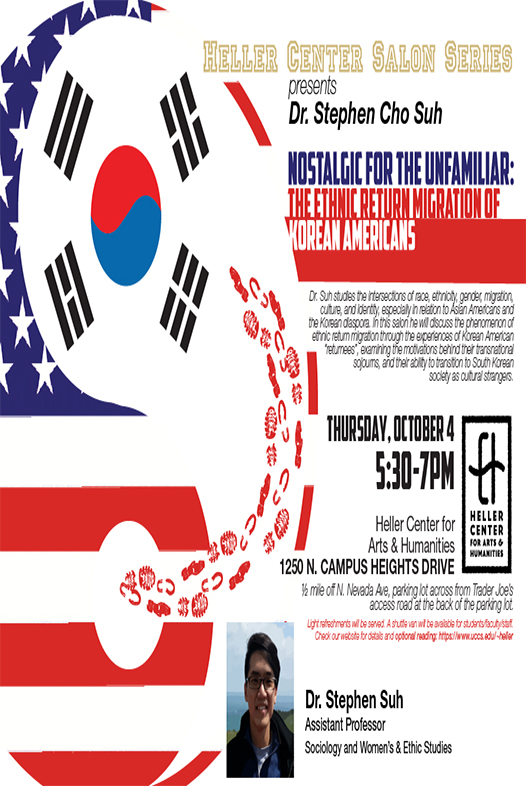 Nostalgic For The Unfamiliar: The Ethnic Return Migration of Korean Americans
Stephen Suh
Assistant Professor
Sociology and Women & Ethnic Studies
Fall 2018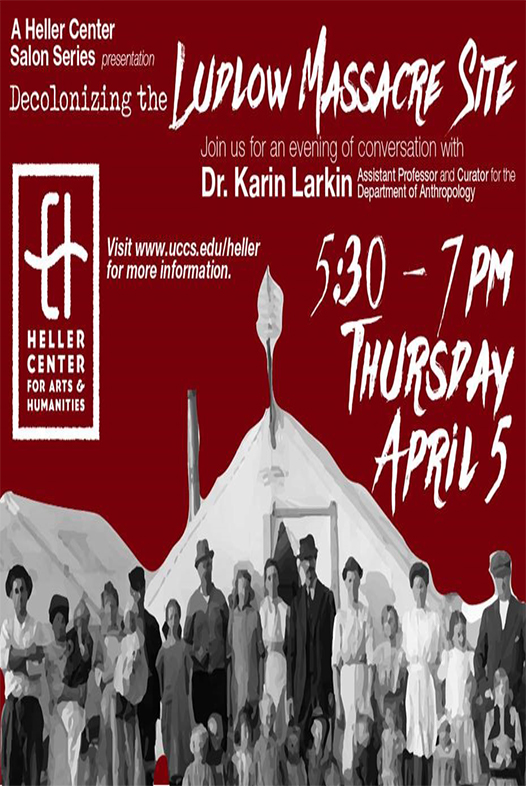 Decolonizing the Ludlow Massacre Site
Karin Larkin
Assistant Professor and Curator
Department of Anthropology
Spring 2018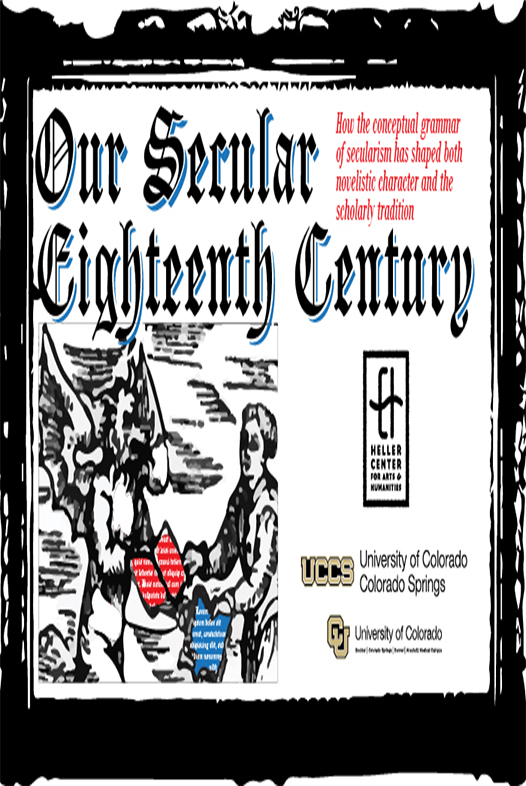 Our Secular Eighteenth Century
David Diamond
Assistant Professor
Department of English
Fall 2017