What is a Salon?
Dating back to the literary and philosophical movements of seventeenth- and eighteenth-century France, a salon is "a fashionable assemblage of notables (such as literary figures, artists, or statesmen) held by custom at the home of a prominent person."At the Heller Center, junior faculty present their research to the campus and wider Colorado Springs community. The audience may choose – or not - to read a pre-posted selection of the professor's writing before the event. After a brief lecture, the floor opens for questions and conversation – all with wine and cheese.
---
2021-2022 Heller Center Salon Series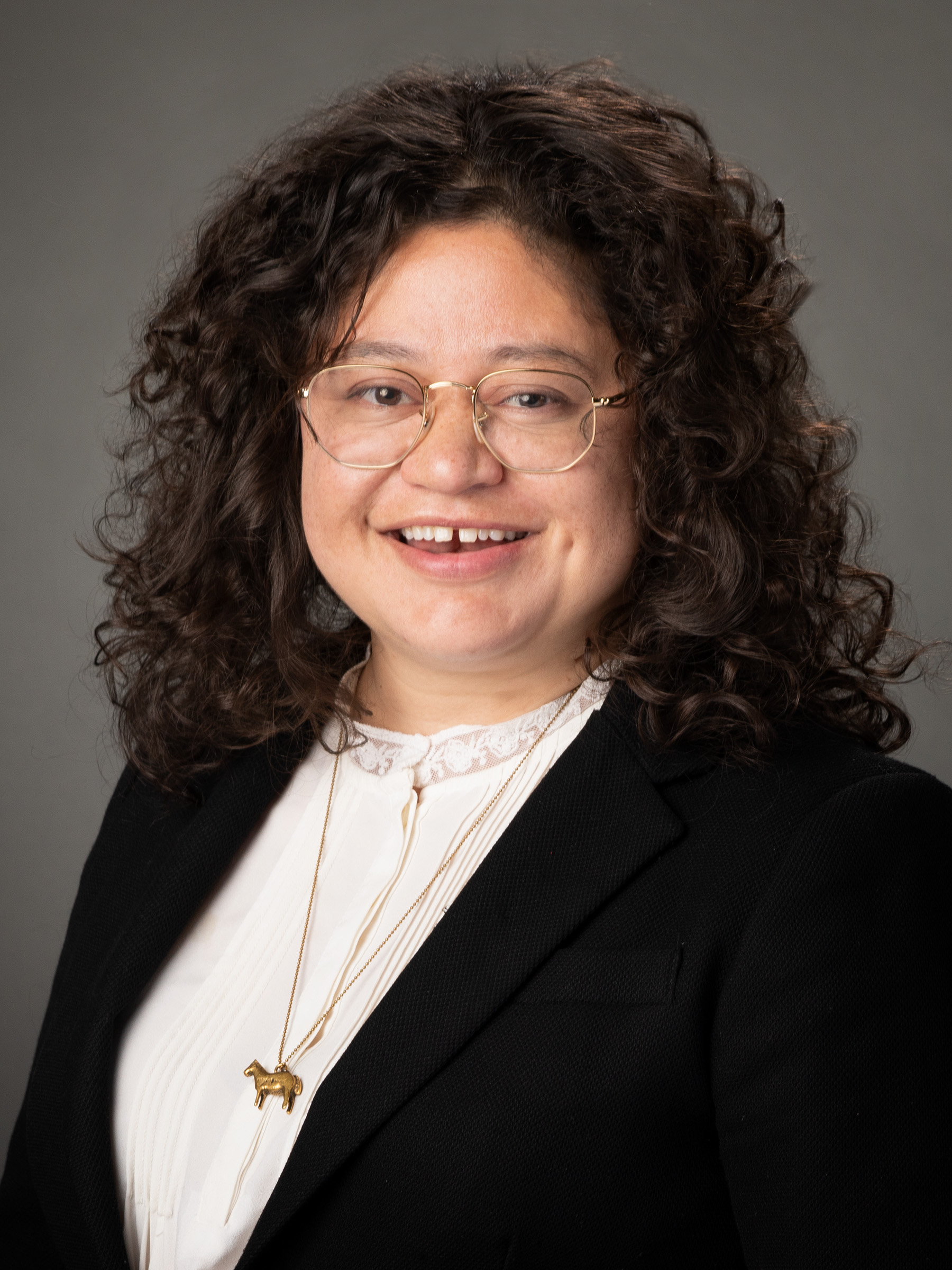 Thursday, November 4 * 6pm 
Ilaheva Tua'one 
Assistant Professor, Dept. of Women's & Ethnic Studies 
Nocturnal Revelling: The HMS Dolphin, The Story of the Ship that Lost Its Integrity 
This research follows the trajectory of one story, "The Myth of the Nail," and its repetition from sailor to Captain, and Captain to Captain, until its appearance in the popular erotica of the 1770s, and eventually into nautical history books of the 21st century: a story of sailors trading nails for sex with Tahitians.  
Dr. N.S. 'Ilaheva Tua'one received her doctorate in British and American Literature from the University of Utah.  She is the Inaugural Predoctoral Mellon Pacifika Fellow, and a member of the Pacific Islands Studies Initiative at the University of Utah. She completed her undergraduate studies at the University of Utah, and her masters work at Northeastern University. She accepted the Ramona W. Cannon Award for Graduate Student Teaching Excellence in the Humanities for 2016, and received notable fellowships from the Cosgriff-Dahl Fellowship, the Emerging Diversity Fellowship, and a Chawton House Library Visiting Fellow.  Her writing can be found in Strategies for Successful Writing and the Journal Of Undergraduate Honors Theses. As a Tongan-American, she is most proud of a class she developed and teaches called "South Sea Tales." She began her tenure at UCCS in Fall 2020. 
Her research interests include Decolonial, Postcolonial, and Indigenous theory; queer and feminist theory; Transpacific Literature; 18th and 19th Century British and American Literature; and Pacific Islands Studies. 
*Optional Reading:  Please Click Here  
---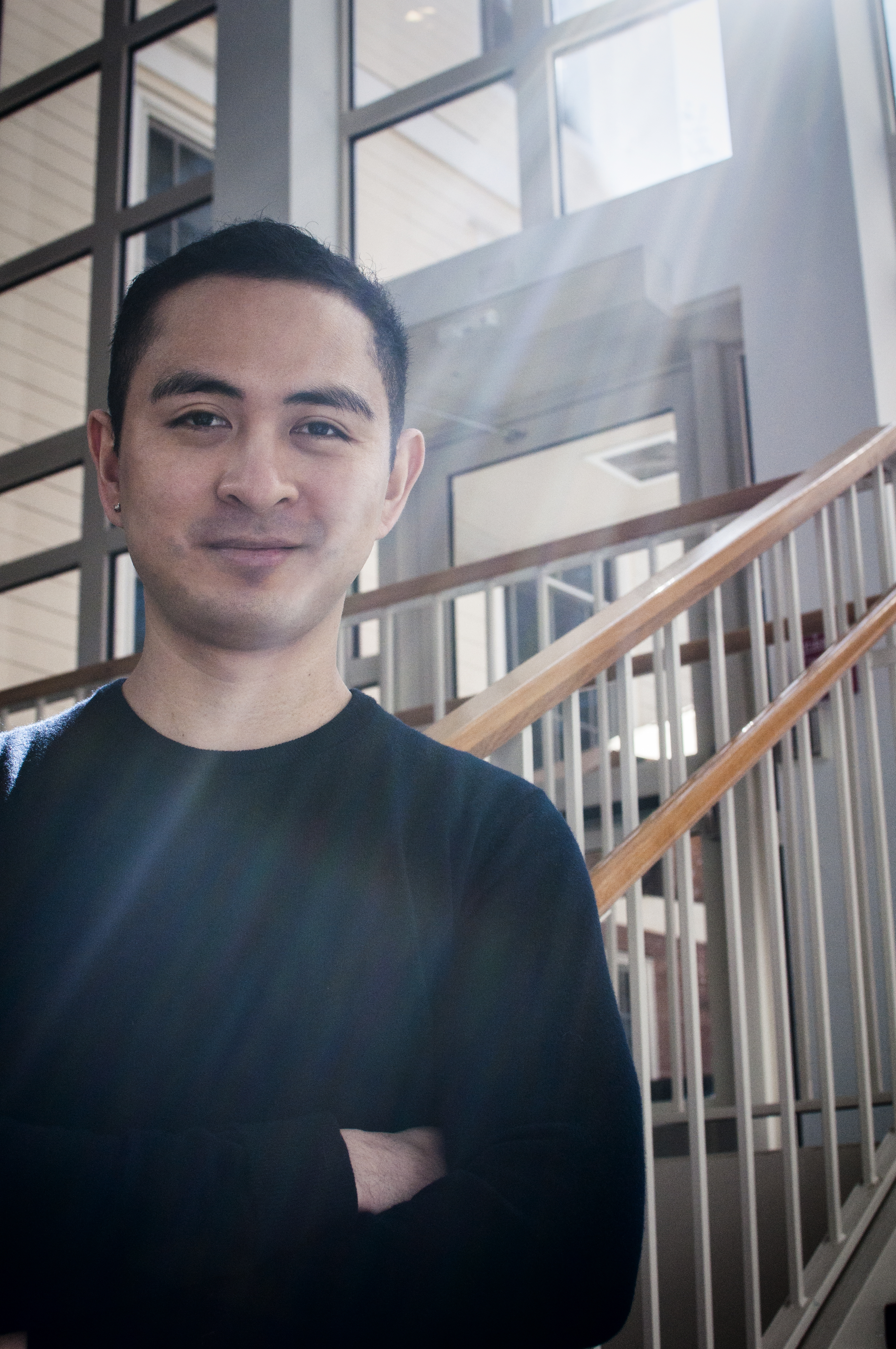 Thursday, February 10 * 6pm 
George Bayuga 
Instructor, Dept. of Anthropology 
Educational failure, Christianity, and the Project of Teaching Culture in the Age of TikTok 
This project analyzes and compares three kinds of failure in the process of learning and education: The recognition of missionary failure while Mainland Chinese nuns undergo spiritual education in the Philippines, the perception of ethical failure by American students who may not fully acknowledge the embodied socio-political dynamics of expressing opinions in classroom settings, and the failure of cultural anthropologists to interact in accordance with local expectations leading to conflict and confusion. While these failures are often historically framed as that which produce "shame" within anthropological literature, I propose that classic accounts of the Christian self and subject help illuminate an implicit teleology the conflates educational failure with sin—a subtle process that quietly reinforces Christian personhood and creates the desire for a social redemption that validates, cleanses, and purifies the self.    
George Bayuga completed his undergraduate studies at Seattle University, his masters at New York University, and is currently completing his doctorate at Yale University in Anthropology. Prior to coming to UCCS he was an adjunct instructor of International Studies at Fairfield University in Fairfield, CT. He currently serves on the Executive Board running social media for the Society for the Anthropology of Work. He started at UCCS in the fall 2020 semester. 
His research in cultural anthropology highlights the South China Sea region including Mainland China, Hong Kong, Taiwan, and the Philippines. He is particularly interested the material and social infrastructures that shape contemporary understandings of the self with a particular focus on religion, labor, food, and capitalism/post-socialism. 
Optional Reading: To be posted early January 
---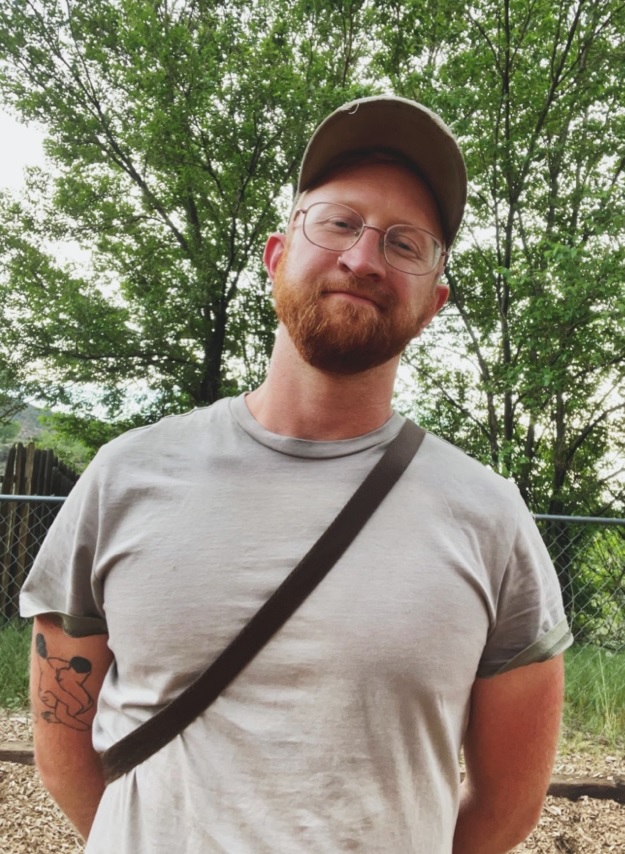 Thursday, April 7 * 6pm 
Dylan M. Harris 
Assistant Professor, Dept. of Geography & Environmental Studies 
Climate Consciousness: Empire, Energy, Progress 
Despite an overwhelming amount of evidence that the climate is changing rapidly, and that it is unequivocally due to human interference in the climate system, there are still large swaths of people who are either unconvinced of the science or who simply do not care. Rather than people not 'believing' climate science, my work suggests that people's relationship to climate knowledge – their climate consciousness – is a historically constructed by the intersecting and deeply embedded ideologies of empire, energy, and progress. In this talk, I will provide a brief overview of the work I have done to date and discuss contours for future research – including constructing a folk archive of climate knowledge. 
Dylan M. Harris received his undergraduate degree from the University of Southern Mississippi, his masters from the London School of Economics, and his doctorate from Clark University. His work focuses on the stories we tell (and do not tell) about climate change, looking specifically at how 'climate consciousness' has formed in the U.S. His recent work examines how 'Just Transitions' narratives are being used to stabilize U.S. imperial relations, and how critical attention to the 'justice' elements of transition can help avoid the missteps that led to the need for such a transition.  His tenure at UCCS began in Fall 2020. 
His research interests include political ecology, climate change, climate and energy justice, environmental humanities, experimental methods, queer theory, critical theory, and post-in-other-than-humanism. 
Optional Reading: To be posted early March.   
---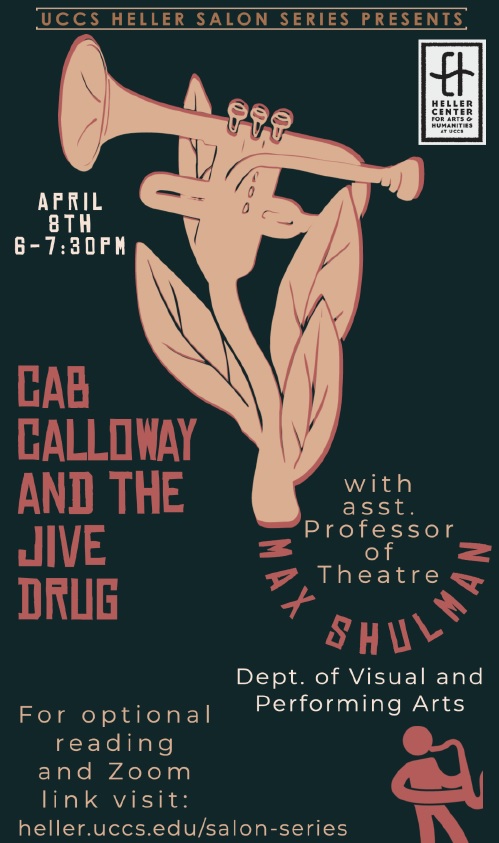 Cab Calloway And The Jive Drug
Max Shulaman
Assistant Professor
Department of Visual and Performing Arts- Theater
Spring 2021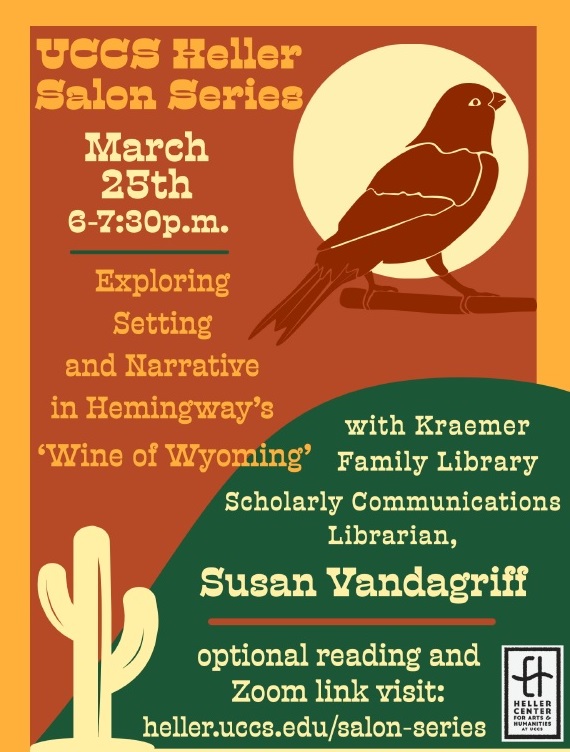 Exploring Setting and Narrative in Hemingway's "Wine of Wyoming"
Susan Vandagriff
Kraemer Family Library
Spring 2021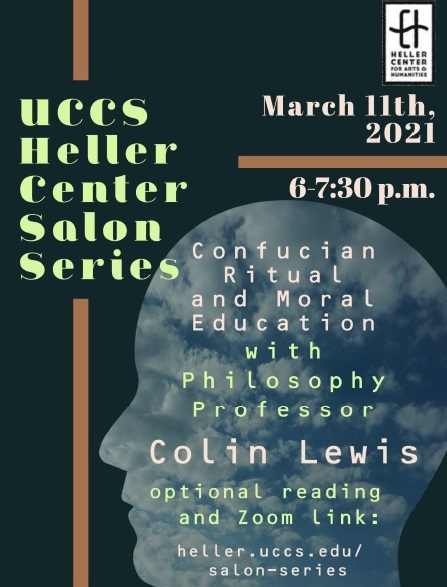 Confucian Ritual and Moral Education
Colin Lewis
Professor
Department of Philosophy
Spring 2021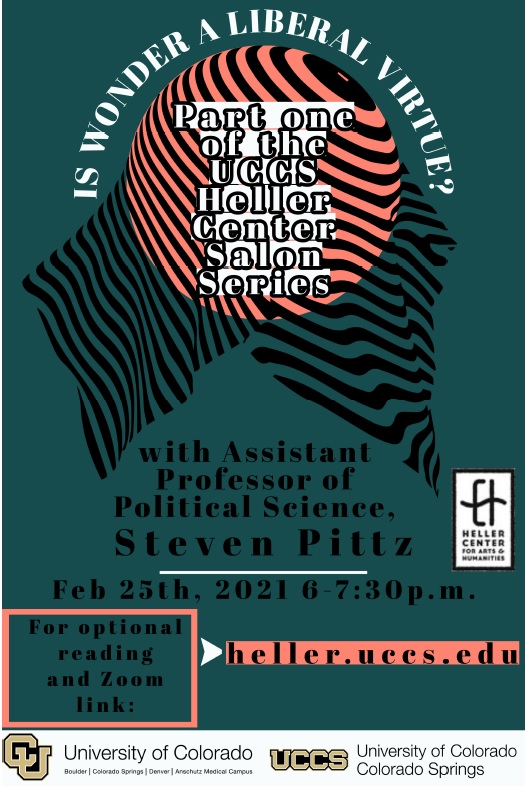 Is Wonder a Liberal Virtue?
Steven Pittz
Assistant Professor
Department of Political Science
Winter 2021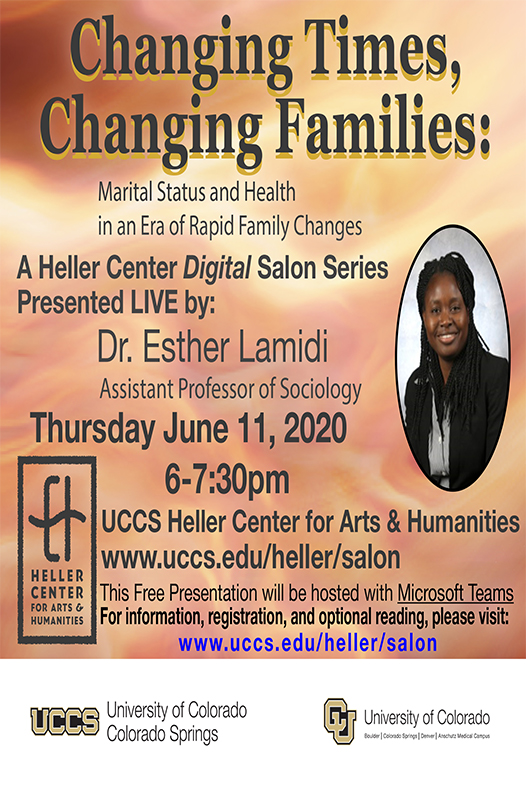 Changing Times, Changing Families: Marital Status and Health in an Era of Rapid Family Changes
Esther Lamidi
Assistant Professor
Department of Sociology
Summer 2020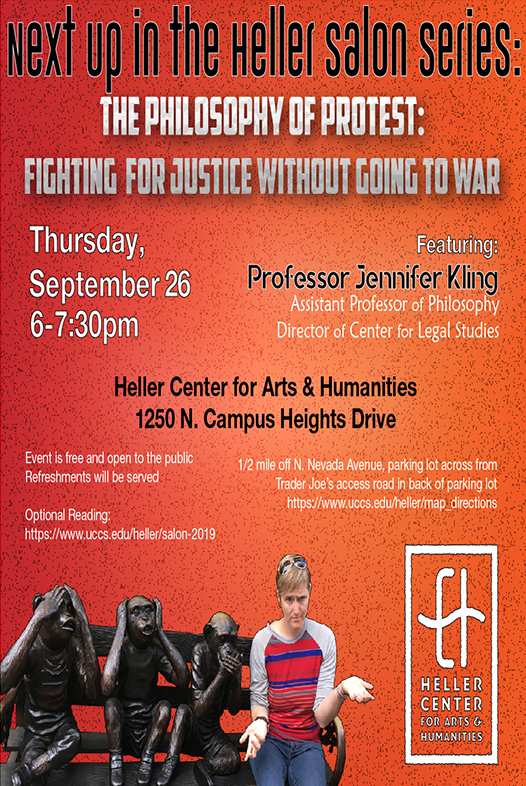 The Philosophy of Protest: Fighting for Justice Without Going to War
Jennifer Kling
Assistant Professor
Department of Philosophy
Fall 2019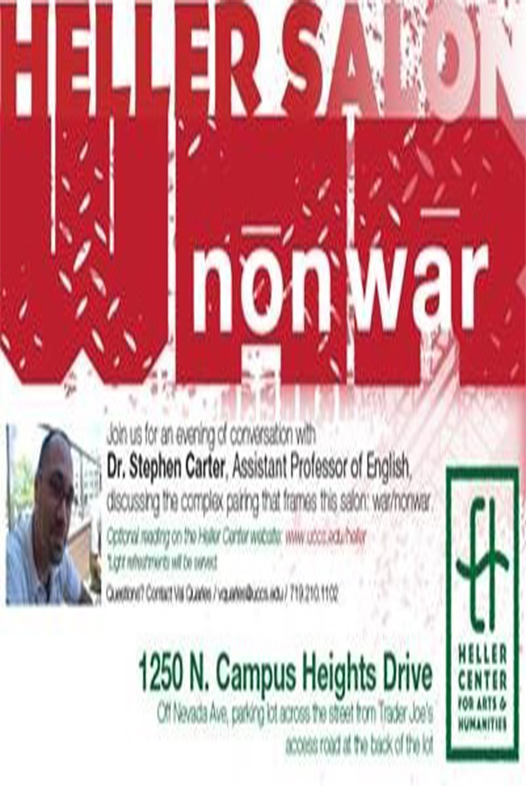 War non War
Stephen Carter
Assistant Professor
English Department
Spring 2019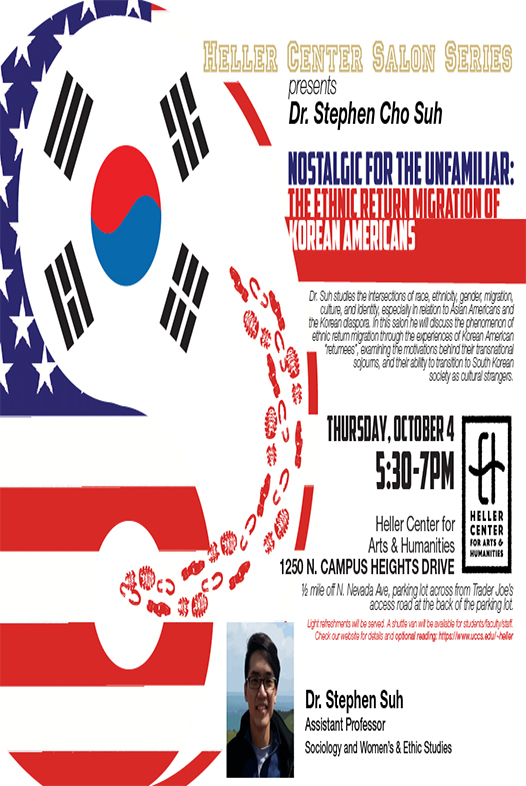 Nostalgic For The Unfamiliar: The Ethnic Return Migration of Korean Americans
Stephen Shu
Assistant Professor
Sociology and Women & Ethnic Studies
Fall 2018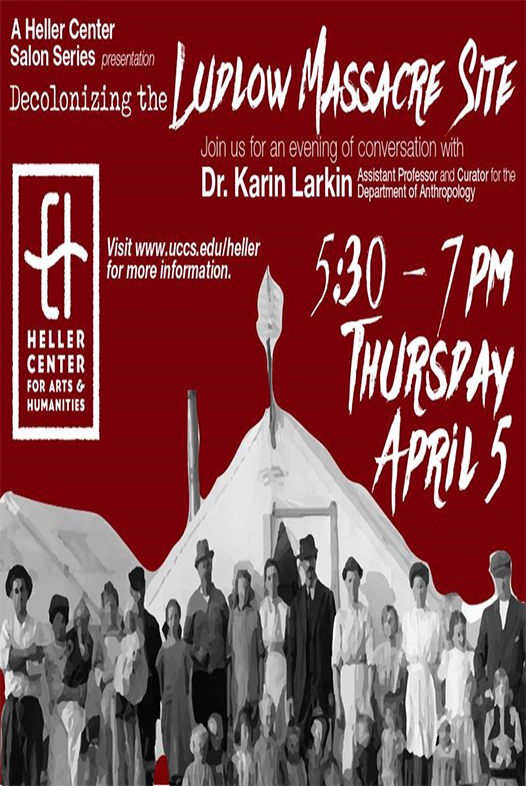 Decolonizing the Ludlow Massacre Site
Karin Larkin
Assistant Professor and Curator
Department of Anthropology
Spring 2018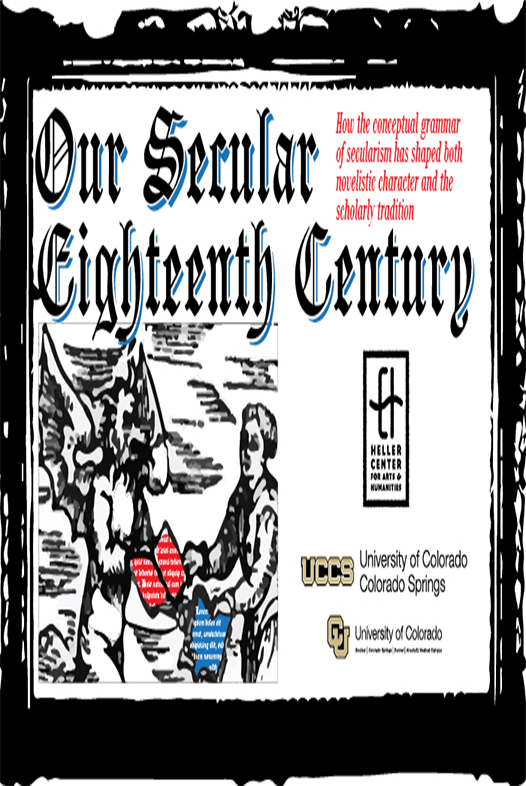 Our Secular Eighteenth Century
David Diamond
Assistant Professor
Department of English
Fall 2017